Twin Peaks Brewing Co. is the brand's private label pride and joy located in Irving, TX. Currently standing at six taps, these in-house brews are served at all Twin Peaks restaurant locations in Texas.
Signature Brews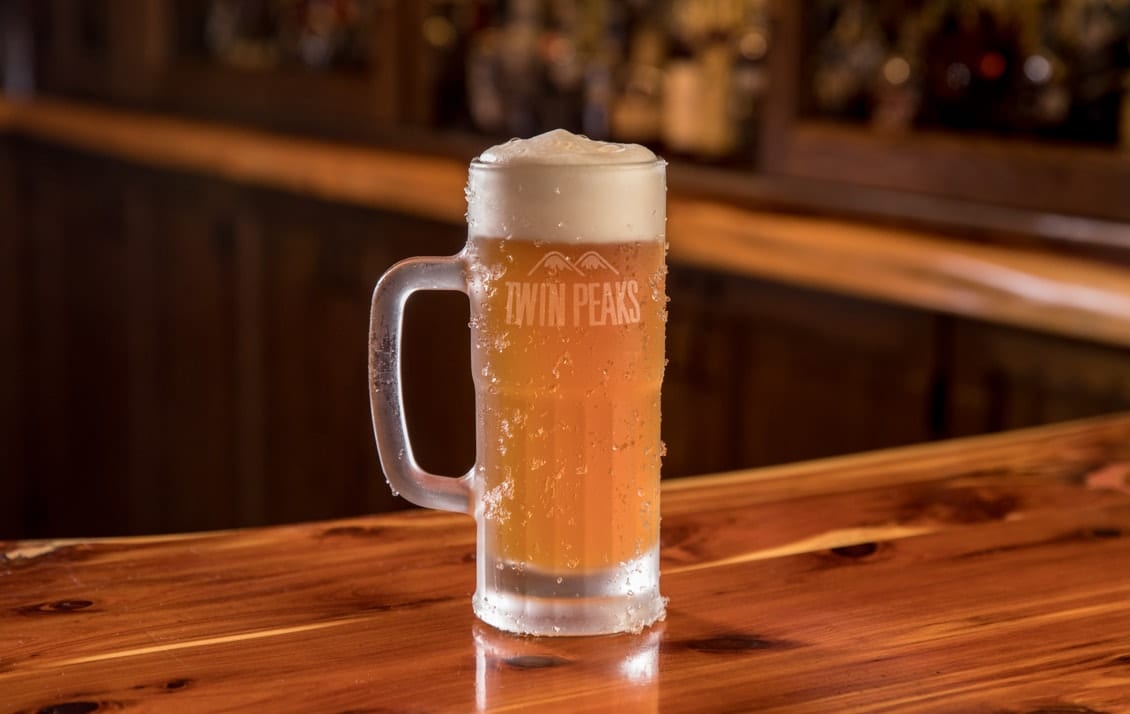 Dirty Blonde
Dirty Blonde is an American White Ale. This unfiltered wheat ale features a citrus aroma and flavor, spiced with Indian coriander and orange peel. It pairs well with a fresh slice of orange.

(5.2% ABV, 16 IBUs)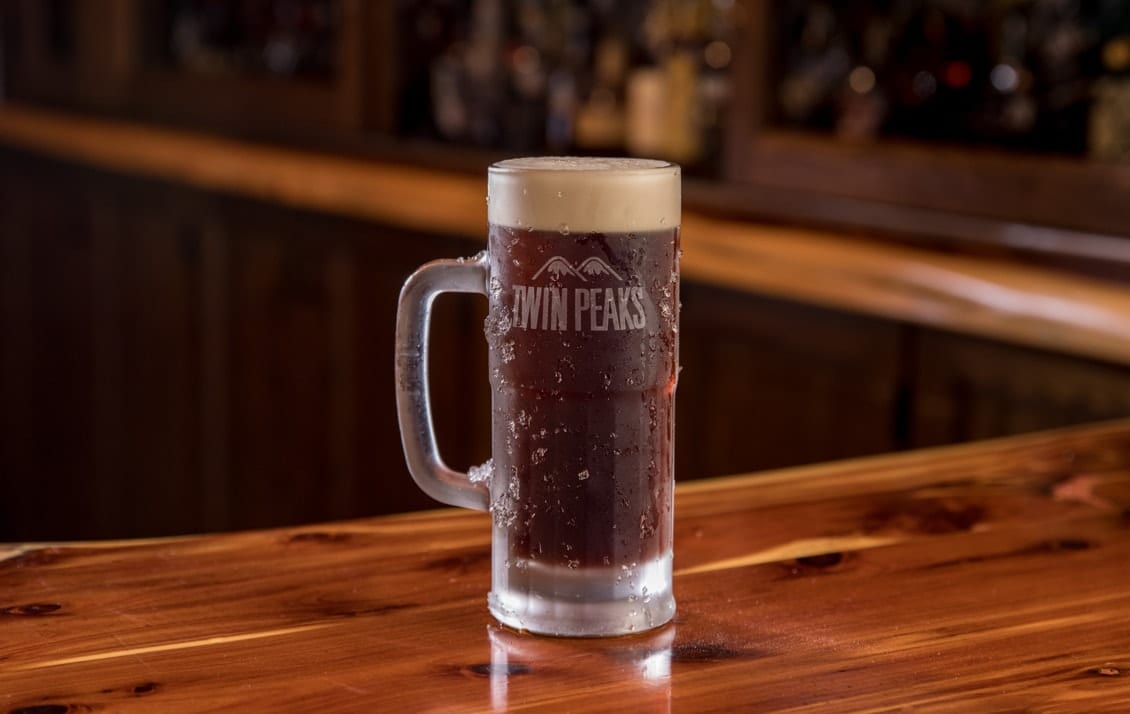 Knotty Brunette
Knotty Brunette is an American Brown Ale. Its core is malty and medium-bodied with a hint of caramel sweetness. There are roasted, coffee and nutty flavors throughout the full bodied ale.

(5.3% ABV, 27 IBUs)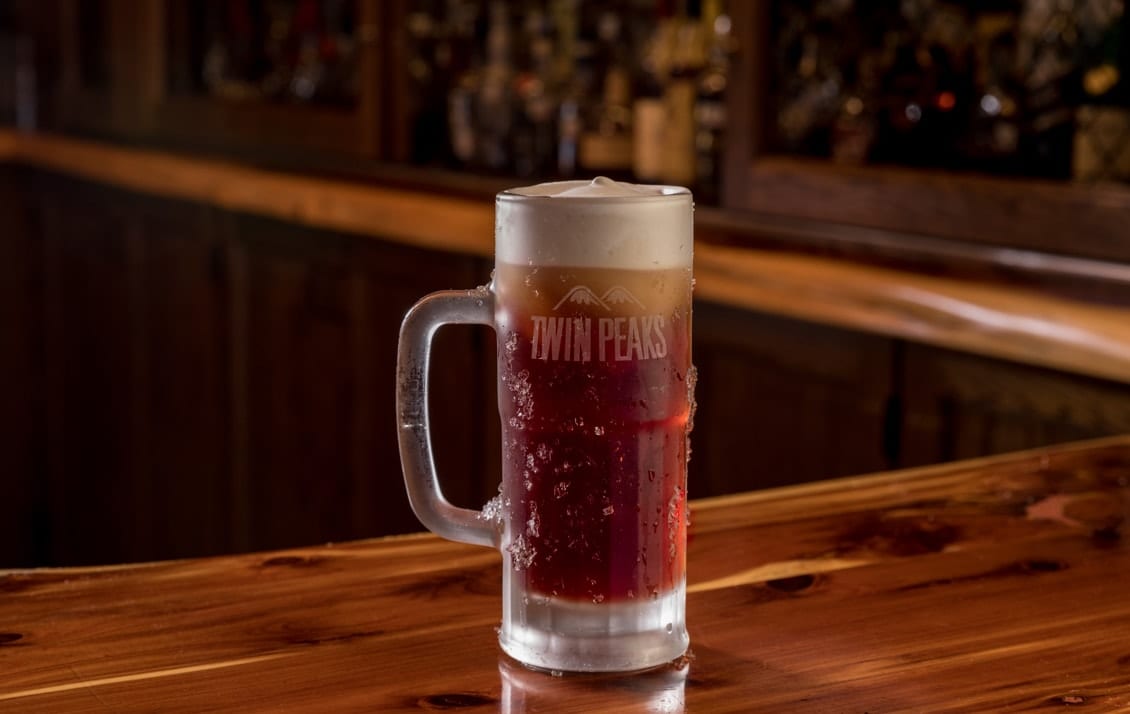 Dropdead Redhead
Dropdead Redhead is an India Pale Ale with a crisp body and offers medium malts. The floral, fruity and citrusy aromas are complemented by a long hop finish.

(5.3% ABV, 40 IBUs)
Seasonal Brews
Twin Peaks Brewery takes our Knotty Brunette American Brown Ale and ages it in bourbon barrels for several months. The vanilla and oak characters from the barrel blend beautifully with the dark caramel malts of the Knotty Brunette.
(5.3% ABV, 25 IBUs)
Twin Peaks Octoberfest is a very clean lager using traditional German ingredients to stay true to style. German and Vienna malts are used for a warm, toasty malt character. Saaz and Hersbrucker were used for a traditional, noble hop character you would expect in a German Oktoberfest. It has been fermented out with a clean German lager yeast to beautifully round out the malt character.
(5.7% ABV, 20 IBUs)
Twin Peaks Agave Lime Wheat is made with pale malt, malted wheat, and American hops and fermented with a clean American ale yeast. It's pale in color with a slight haze and low bitterness. Agave sweetness is fermented out, leaving a touch of agave flavor with a nice kiss of lime to make this beer incredibly refreshing.
(5.4% ABV, 15 IBUs)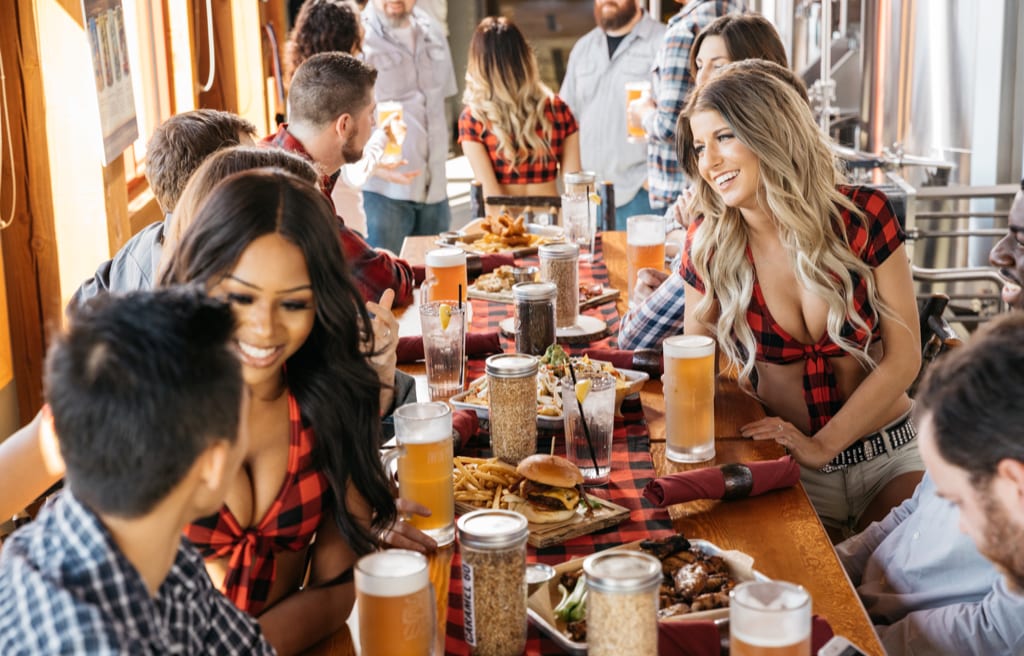 Host a Party
Take over the brewery for your own party. This event space is great for office parties, bachelor & bachelorette, holidays and more.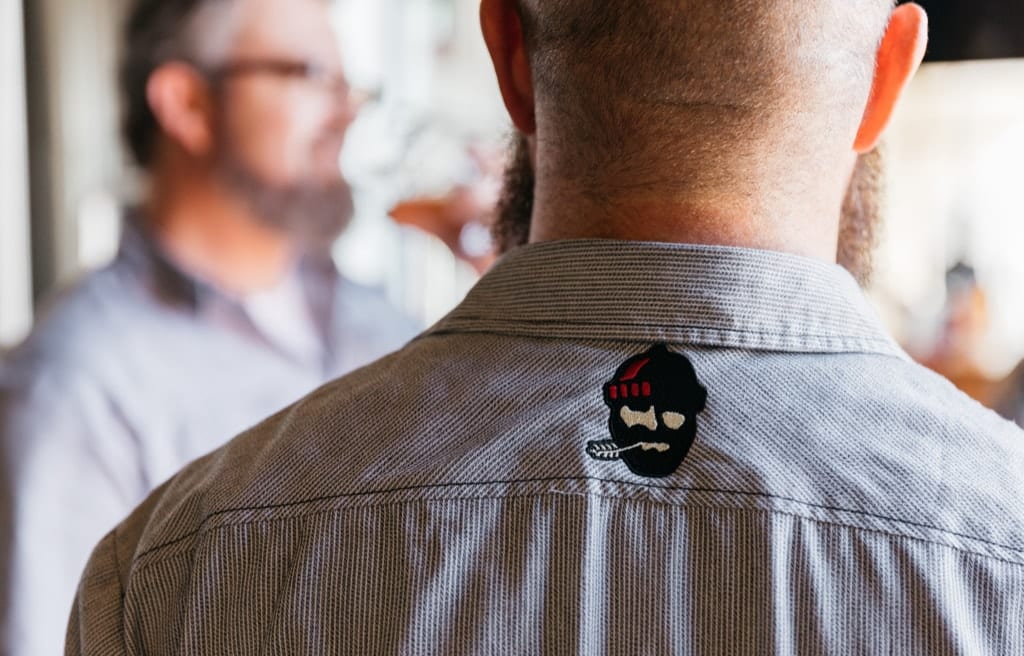 Brewery Tours
All of the Twin Peaks signature beers are proudly brewed in-house, in Irving, Texas. Dirty Blonde, Knotty Brunette, Dropdead Redhead and a variety of seasonal brews are all produced by Twin Peaks Brewing Co. and delivered to the 25 locations in Texas. If you're in the Dallas area, you can schedule a brewery tour and tasting event hosted by the Twin Peaks Brewmasters themselves.
Upcoming Brewery Events
We're brewing up some events
There currently are not any events planned for this month. Check back soon to see what we have in store for you.
View event info →
{% month(today) %}
{% day(today) %}
{% month(event.acf.end_date) %}
{% day(event.acf.end_date) %}
{% month(event.acf.start_date) %}
{% day(event.acf.start_date) %}
{% month(event.acf.start_date) %}
{% day(event.acf.start_date) %}